CERTIFIED PUBLIC ACCOUNTANT AND ENROLLED AGENT SAN JOSE CA 
Varish Modi, CPA, EA, NTPI Fellow has been taking care of clients in San Jose, CA. Varish Modi is a Certified Public Accountant (CPA), Enrolled Agent (EA), Certified Acceptance Agent (CAA), Chartered Accountant (CA) specializing in individual US and international tax issues which can include:
Declaration of Foreign Income
Declaration of Foreign Bank Accounts
Declaration of Foreign Assets
Non-resident income tax
Small business taxes namely for:
S Corporations
C Corporations
LLC
Partnership tax returns
Payroll
Accounting services.
Personal Taxes namely for:
US Resident Tax Returns
Non-Resident Tax Returns
US Citizens and Residents living abroad tax returns
Rental Properties
Application and Renewal of ITIN Application
Notice CP-48 If you are in receipt of Notice CP-48 from IRS you have a spouse or dependent on your income tax return that needs renewal of ITIN.  You should contact our office to renew the ITIN.
We are taking care of and helping many clients (both individual and businesses) from San Jose CA. Varish Modi, CPA, EA, NTPI Fellow has been serving the San Jose community for a long time.  We are ready to help you with full range of Personal Tax, FBAR, ITIN Application and Renewal, Business and Payroll Services.
Are you looking for a Tax Expert in San Jose CA?
Your search is over get in touch with Varish Modi, CPA, EA, NTPI Fellow Our office is located right in your neighborhood in the heart of Silicon Valley in Sunnyvale, CA at a very close distance from companies like Apple,  Google, VMWare, Cisco and Intel right on the intersection of Hollenbeck Ave and Fremont Ave across from Sunnyvale Presbyterian Church. Look for the CPA sign facing the main street on Hollenbeck Ave.
You can easily find us on Google Maps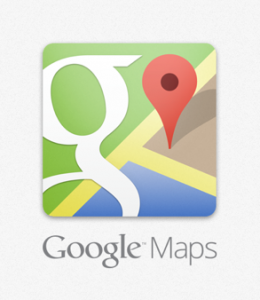 Varish Modi, CPA, EA, NTPI Fellow will provide you with no nonsense expert tax advice. We can help you save on your taxes get you in tax compliance and help prevent costly mistakes which can make you avoid pay penalties and also avoid unnecessary IRS audits, and free up your time to do better things in your life than deal with tax authorities. Varish Modi CPA, EA, NTPI Fellow has extensive experience with filing FBAR and FATCA returns and advising clients with financial interest in foreign countries.
Detailed list of services we provide. Home Page. Varish Modi, CPA, EA Profile
Check out Modi's Tax On Google!

 We were also there at Google!
Take Your Parents To Work Day Sep 7 2017. Proud Parents Of Googler
 
 Parents Day Sep 10 2015. Happy Parents Of Googler
Check out Modi's Tax on Yelp!   
Go East or West Modi's Tax is always the BEST
"We make filing your taxes a less taxing experience."
Call us for an initial consultation (408) 735-7351